Natural detergents suitable for babies
Without preservatives, without enzymes, without colorants: our detergents are perfect for taking care of your little ones' clothes.

With 95% ingredients of natural origin, combine efficiency, ecology and sensoriality.
Approved by dermatological tests, our detergents, enriched with organic aloe vera extract, will take care of your skin. The Orange Blossom fragrance is even hypoallergenic for the most sensitive skin.
​
Respect for health and especially that of babies is our priority.
Enjoy sweet scented moments in complete serenity.
Discover
They talk about us
Instagram- September 2022
I use it for a year. No more allergic skin reactions to chemical detergents, no more fabric softener needed, and a divine orange blossom scent that lingers in my drawers and cupboards.
Choose - August 2022
The best detergent I've tried! It really leaves a delicate scent.
Google - April 2022
I am won over by the Pikoc "Orange blossom" laundry detergent! It leaves a delicate scent on my laundry! I also love the Eco refill bottle concept.
Sumptuous fragrances
Have you noticed that babies take on the smell of their laundry?
Take advantage of the sweetness of our perfumes to wash the clothes of your little ones.
Trained perfumers, we are committed to offering perfumes of unparalleled quality.
We want to transport you to a world still unexplored in household products: pleasure.
Eclat d'Iris, Orange Blossom or Mythical Wood: sweetness, joie de vivre or freshness? Choose the discovery box to discover the three fragrances.
This box is also ideal and original to please young parents who will double their machine sessions quickly.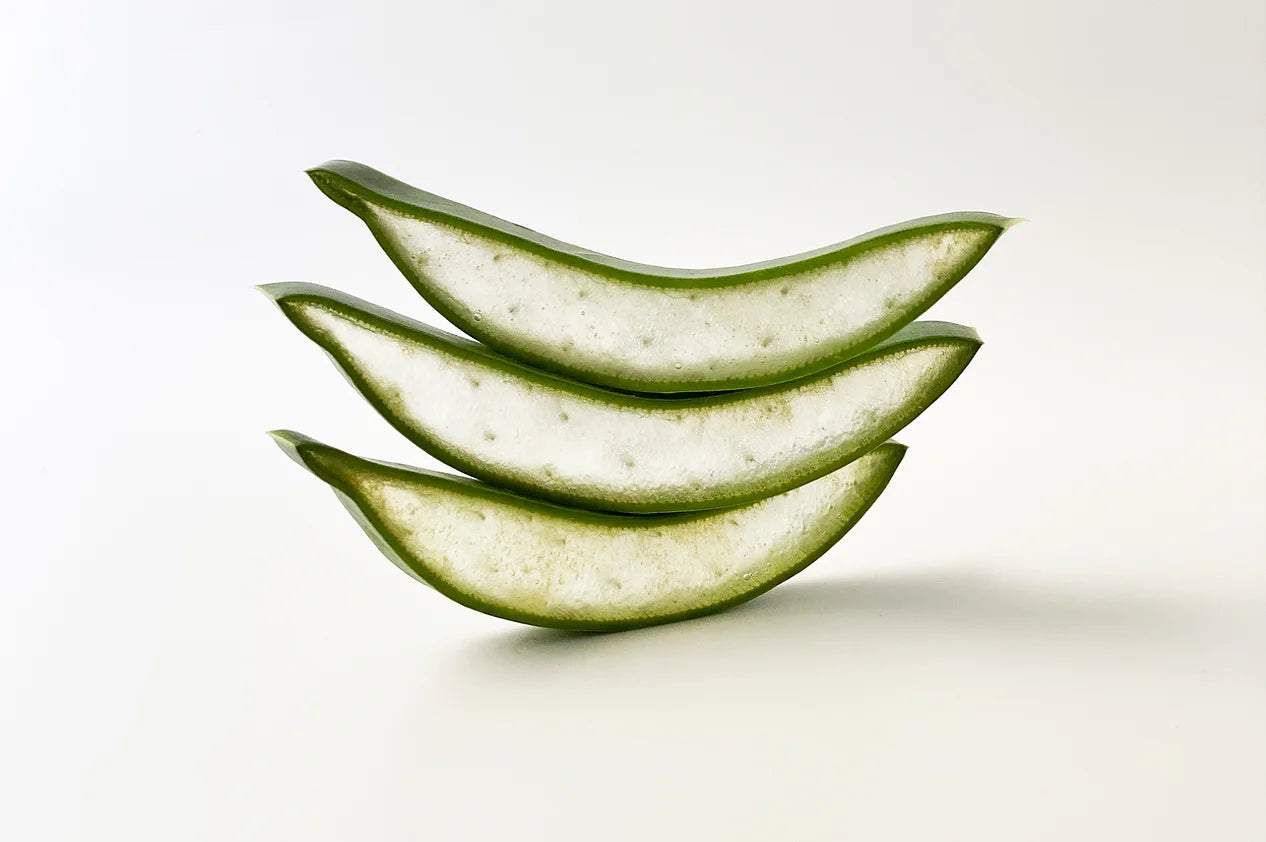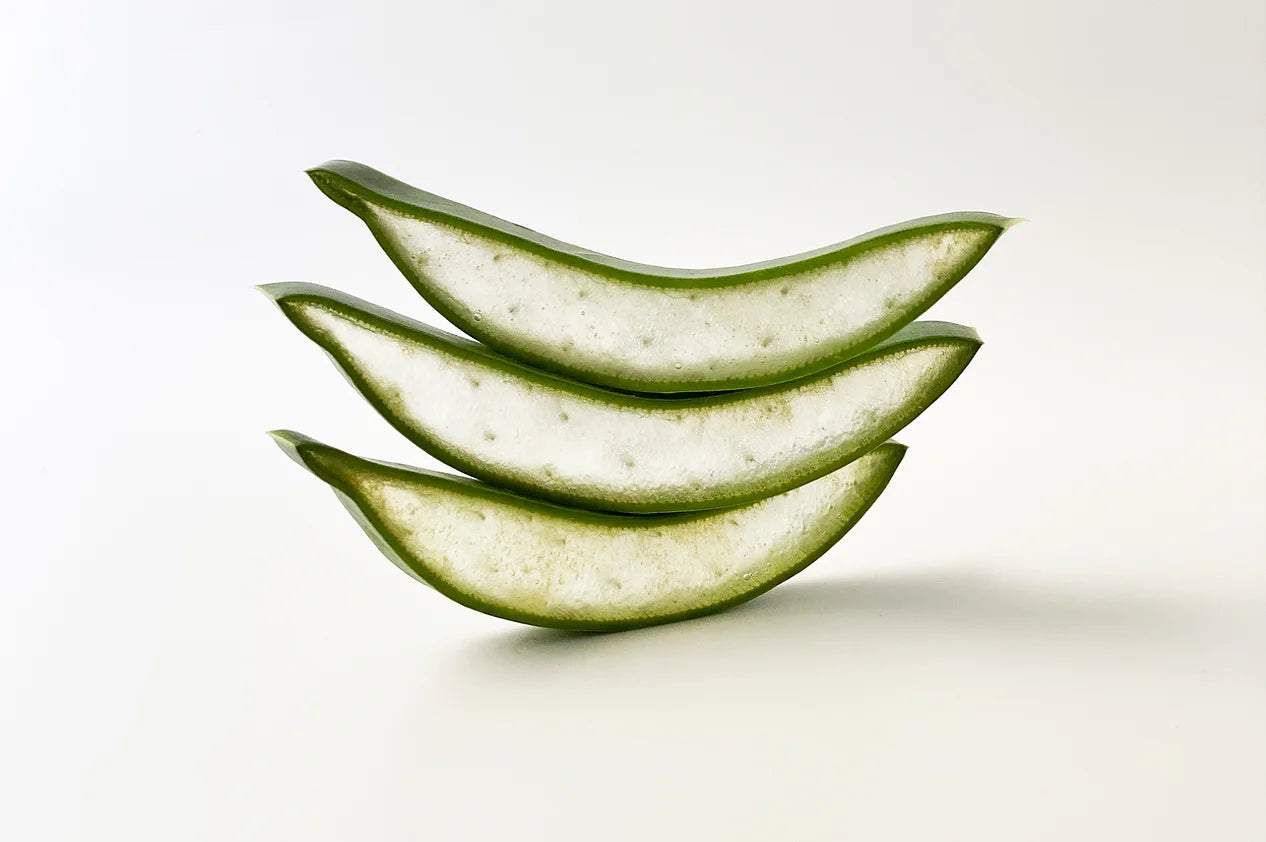 A natural and effective detergent
With more than 95% of natural origin, the ingredients of our formulas are carefully chosen to have the least possible impact on our planet and our health, while guaranteeing optimal efficiency.
By favoring ingredients of natural origin, Pikoc products are non-toxic and biodegradable.
A size for the whole family
Our detergents are concentrated, with a 1L bottle, you can do 25 washes. They are also rechargeable.
Take advantage of our 5L Eco refills to fill your bottle at home.
Ecological and more economical, this format represents 125 washes.
It is the ideal size when the family is growing.
Our detergents are effective for all types of textiles and are naturally softening: you only need one bottle to take care of the laundry of the whole house.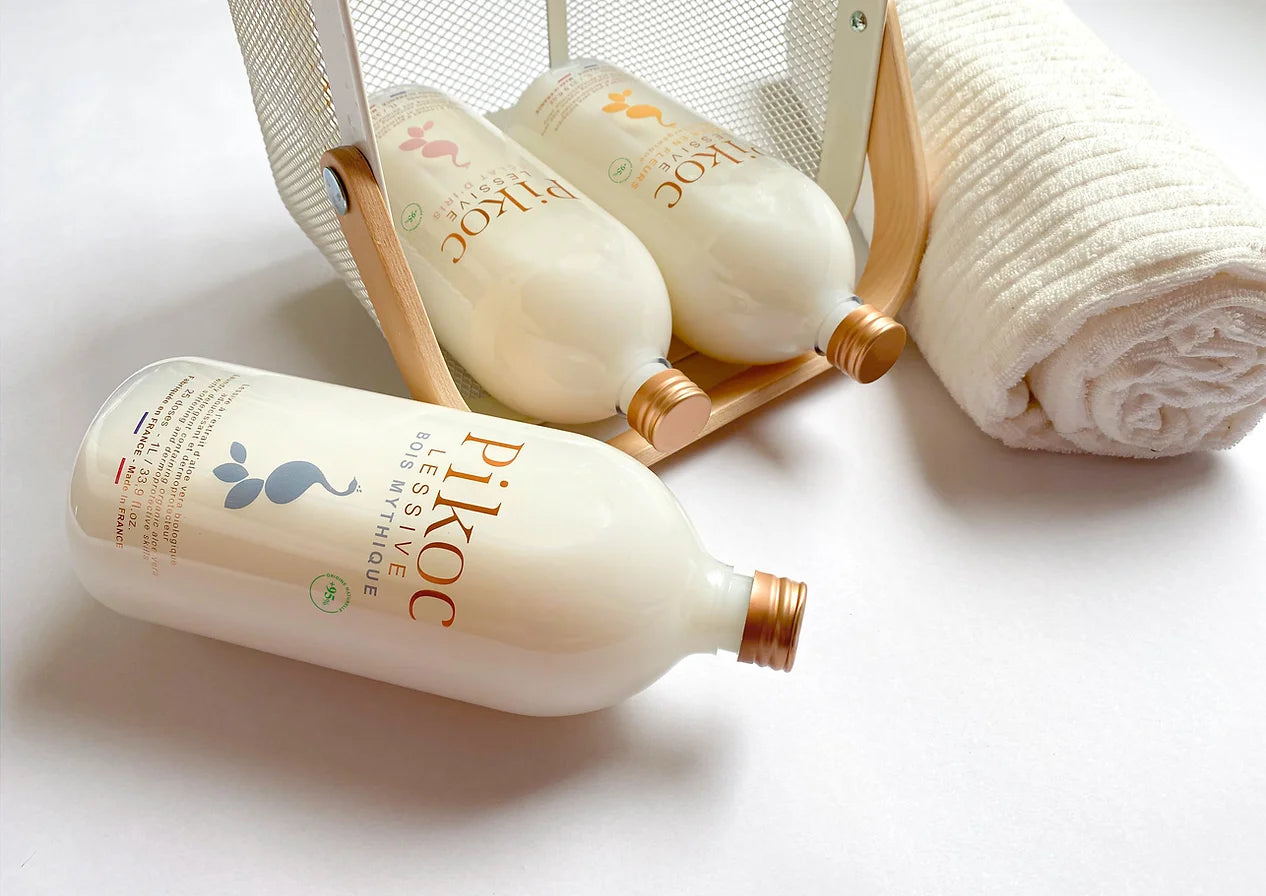 A clean laundry
No more preservatives, antioxidants, optical brighteners, dyes or enzymes that can cause allergic reactions and damage your skin.
You can use Pikoc detergents with your eyes closed!

Non-toxic to the aquatic environment, our detergent is concentrated to limit the use of water.
To reduce the environmental impact and promote French know-how,
we are proud to be able to present you products
MADE IN FRANCE.

Fragrances of unparalleled quality that stay on the laundry
Eclat d'Iris
Do you like sweet and musky notes? Éclat d'Iris is made for you.
The powdery and fruity notes bring comfort and softness to your laundry. The iris is there to underline all the elegance of this fragrance.
A real comforter.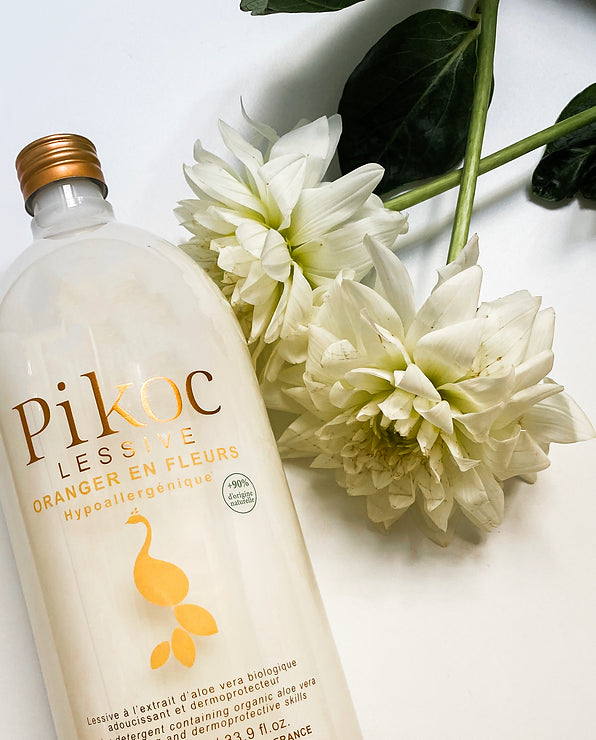 Oranger en Fleurs
Lovers of orange blossom, you will be conquered by this fresh and sunny interpretation.
The green notes of bergamot and the amber base make you travel south for a little warmth. An addictive fragrance.
Mythical Wood
Looking for a powerful perfume? Bois Mythique keeps its promises.
The freshness of pine and the strength of cedar bring renewal to your laundry.
The reassuring and elegant scent will accompany you all day long.
They talk about us
Website - July 2022
An explosion of scent and softness. No more need to put a fabric softener. This laundry is amazing. I highly recommend, no hesitation to have it is a very good product 10/10
Facebook - June 2022
These laundry detergents are truly perfect. The clothes remain soft, and the fragrance is exquisite. I've finally found my detergent. I'll be ordering every month.
Choose - August 2022
Delicate smell left on laundry. Become a fan at the first use!
You too, take care of your baby's laundry
Take advantage of natural and effective detergents, with new fragrances. Gentle for sensitive skin and suitable for toddlers, you can discover the collection through this box.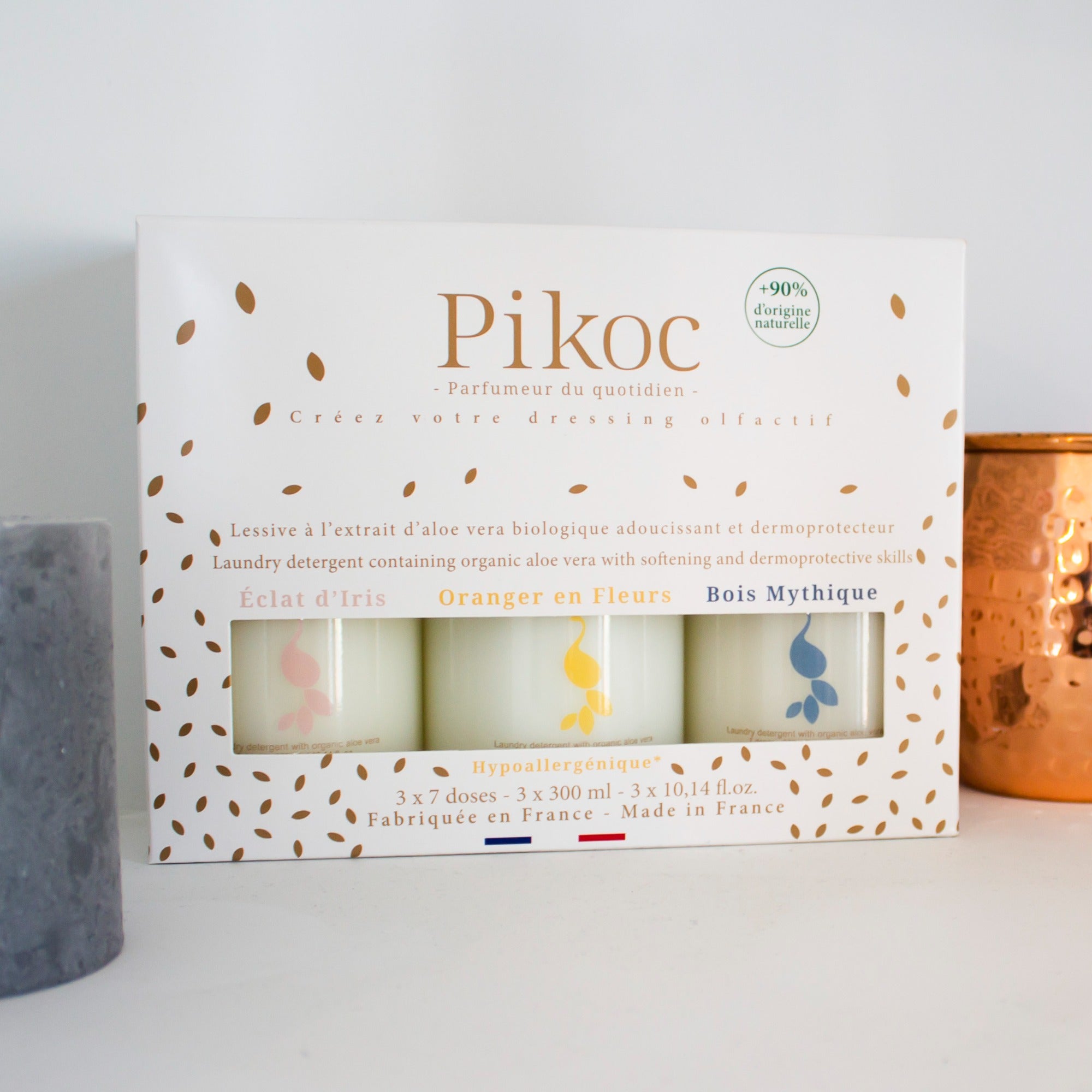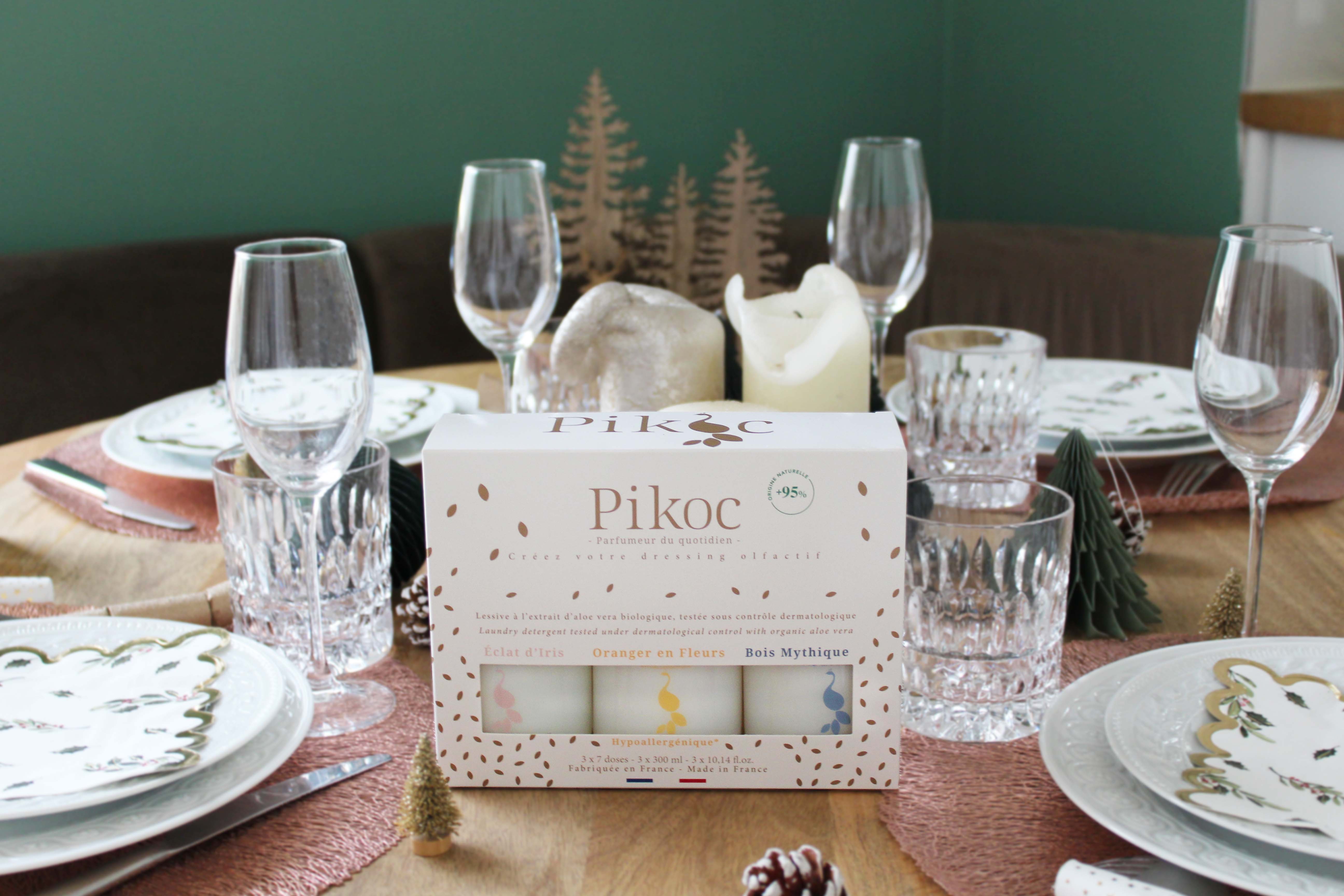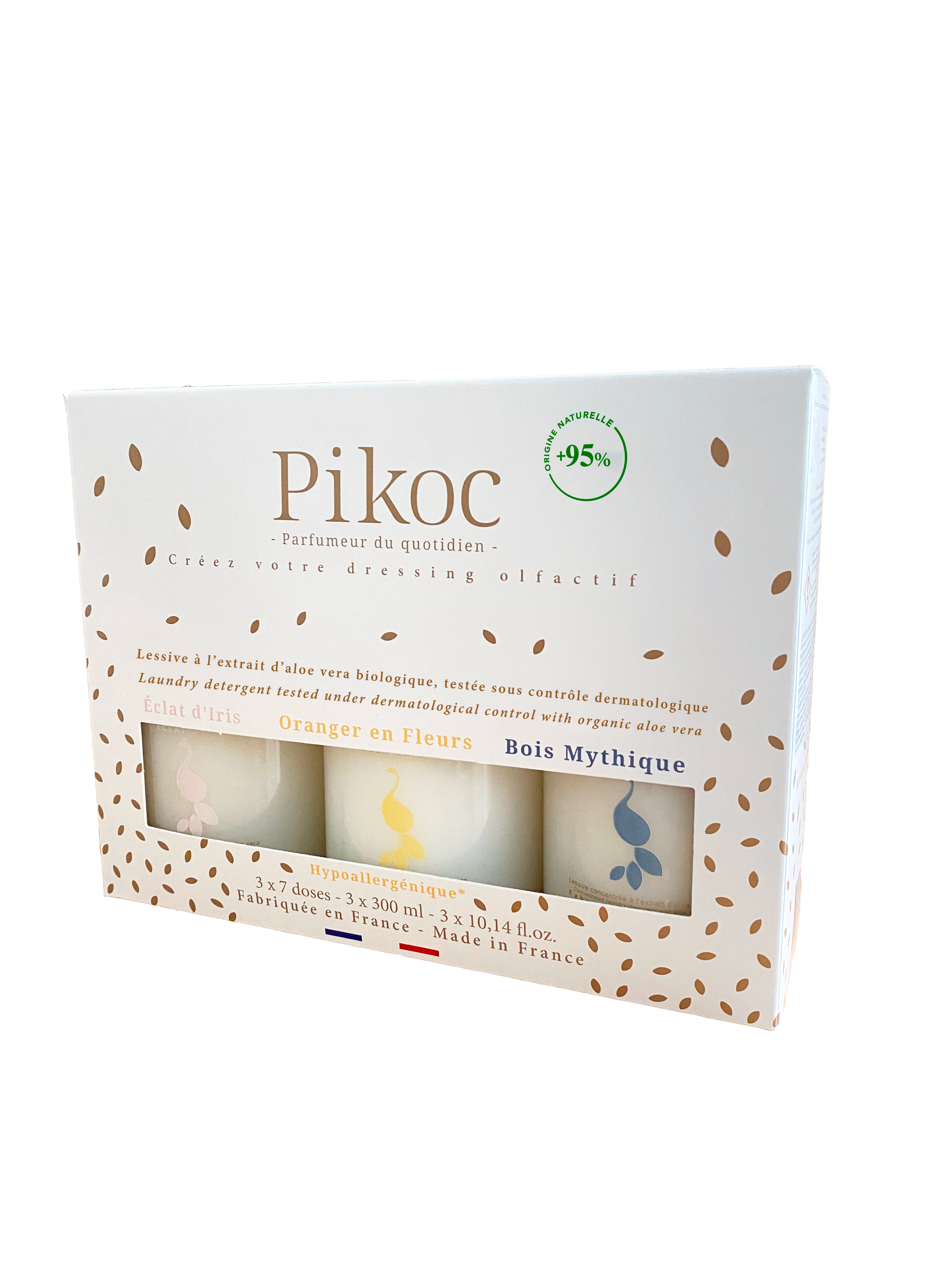 ---
Pickup available at 11 rue Chanez
Usually ready in 24 hours
Detergents - Discovery Box
11 rue Chanez
Sur rue, au niveau du coiffeur. Petit escalier puis porte de gauche.
75016 PARIS
France
+33987406199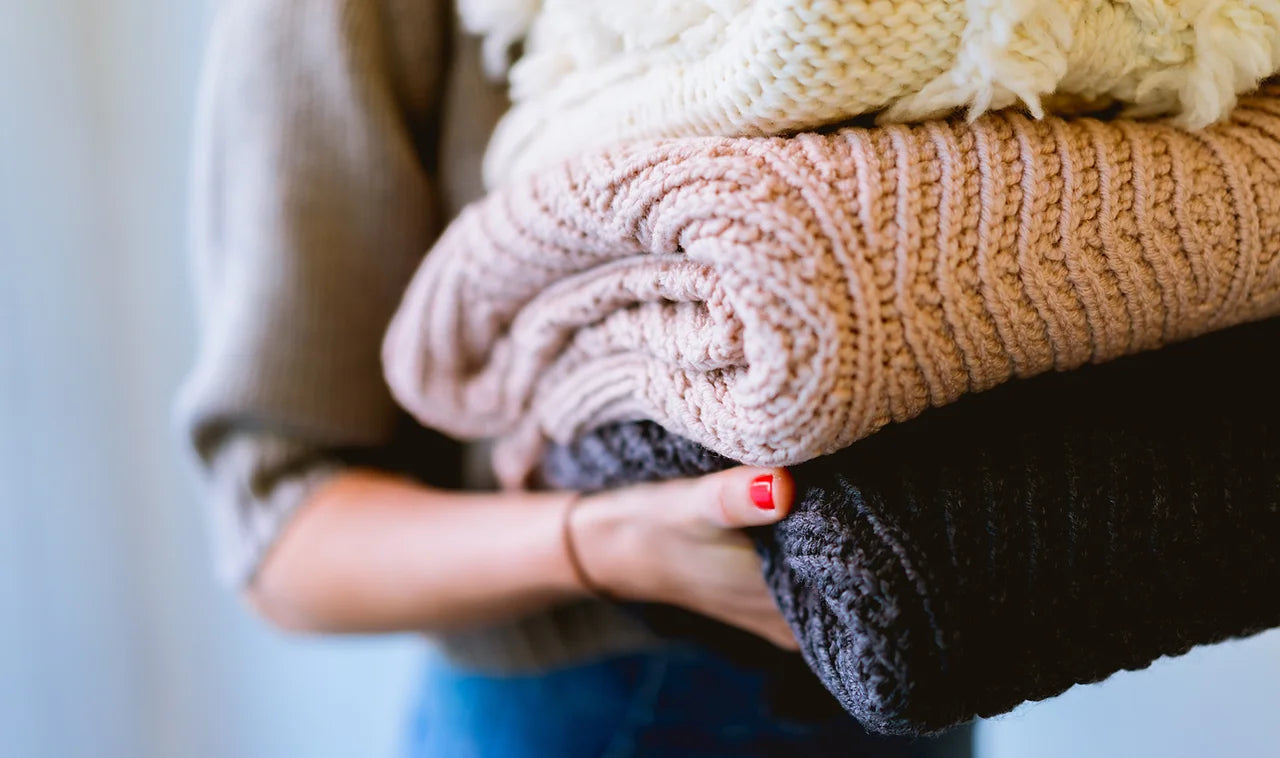 Wash even the silk
Pikoc laundry detergent does not make anyone jealous.
A silk shirt, a big cashmere sweater or linen sheets to wash? No problem ! Your delicate laundry will come out washed and soft.
Your textiles will be protected with Pikoc.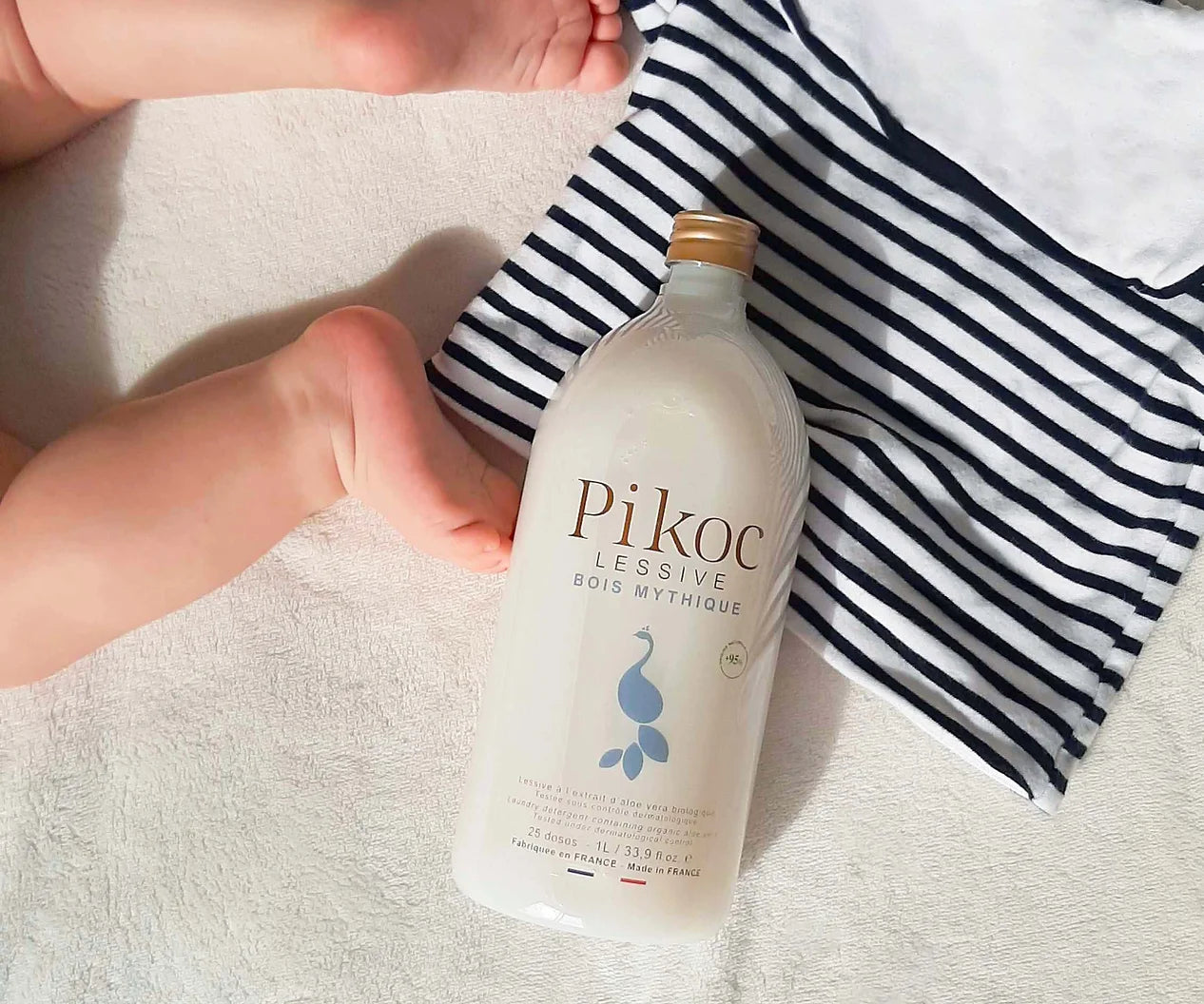 No more fabric softener
True 2 in 1 detergent, you can forget about your fabric softener container.​
The formula was developed to take care of clothes. Aloe vera, present in our detergent, will naturally soften and protect your textiles.
With our skin-friendly formula, you can hand wash your laundry.
FREQUENTLY ASKED QUESTIONS
The name of our brand comes from the peacock in English: "peacock". We then personalized the writing to give birth to Pikoc!
The peacock is the symbol of our brand.
Its spread tail represents the olfactory diversity that we offer through our detergents. This scented fan is likened to a color chart, each smell is thus associated with a color.
Where are your products made?
We are proud to present products made in France!
To be more precise, our detergent is made a few kilometers from Paris, our mist and vinegar in Corrèze, and the dishwashing liquids in the center.
Our dryer balls are handmade in Nepal by a small workshop that primarily employs women, something still rare in Nepal. But we are still looking for a French craftsman for our dryer balls. If you know someone in France, we would be delighted to contact him.
No, we have taken the initiative not to make samples to limit the use of single-use plastic bottles.
We offer you our boxes of detergents and mists to discover our products.
Do you test your products on animals?
No and it will always be no! We do not test on animals at Pikoc.
All of our products are vegan and cruelty free, except our dryer balls which are made of wool.
Where can you find Pikoc in store?
Find Pikoc products in our network of partner shops and distributors. Warm places sharing our values, located in the four corners of France as well as abroad.

Can't find retailers near you? Do not hesitate to send us your small addresses of shops, we would be delighted to present Pikoc to them.
What do you suggest when we hesitate over the choice of perfumes?
Lucky ones, there are boxes to discover all of our perfumes. Find them here.
Go to the sets and gift boxes tab of our site to discover our selection to offer or for your own pleasure.
Have you ever thought of offering a laundry detergent? With Pikoc it is now possible and it always has its little effect;).
What do you offer as an offer?
You can find offers on our site with:
- the iconic duo, a detergent and a refreshing linen and interior mist, perfect for the home!
- drying sets, our drying balls with their concentrate
- trio offers to save money

Find them in the sets and gift boxes tab of our site.
You get 10% off your first order by subscribing to our newsletter. Enjoy!
Delivery is free from 60€ of purchase.
Follow our news for our good plans throughout the year. We have many surprises in store for you!
How soon will I be delivered?
The parcels are prepared every day so that they arrive as soon as possible at your place.
Your package will arrive at your home within 1 to 4 working days.
How can I manage the delivery of my order?
For reasons of quality of service, we use COLISSIMO to send your orders.
Once your package has been prepared, we send you a tracking number to check the smooth running of your delivery.
You do not receive an email? Check your SPAMS. They slip by from time to time.
Is delivery possible outside of France?
Yes of course ! We deliver in:
- Germany,
- Belgium,
- Luxemburg,
- The Netherlands,
- Swiss,
- Austria,
- Denmark,
- Spain,
- Italy,
- Portugal,
- Poland,
- Czech Republic,
- Slovakia,
- Hungary
We are working to increase the list of countries!
If my product arrives damaged, what should I do?
We do our best to ensure that your order arrives in good condition, but there may be accidents during transport. Our after-sales service is there for you!
Send us your requests on welcome@pikoc.fr and don't forget to send us a photo of:
- broken product
- damaged shipping box
- dispatch note

Then, we take care of everything so that your product is replaced as soon as possible at our expense.
My package is noted as delivered, but I haven't received it, what should I do?
We are sorry if this is happening to you.
Contact us on welcome@pikoc.fr and we will follow up your delivery and the necessary complaints together.
Does Pikoc detergent pay attention to the environment?
We have chosen ingredients that have no harmful effects on the environment while maintaining optimal efficiency. Our formula is neither toxic to the aquatic environment nor to us.
Pikoc combines efficiency, respect and pleasure.
Is it possible to use Pikoc with sensitive skin?
We have integrated organic aloe vera extract into our formula. This dermoprotective and softening plant will take care of your skin!
There are no preservatives in our products, this helps to respect the most sensitive skin.
For very sensitive skin, we recommend our hypoallergenic reference Oranger en Fleurs. Its fragrance has been designed to limit the risk of allergic reactions.
Can I wash fragile textiles with this detergent?
Pikoc does not cause jealousy. We have formulated the detergent in such a way that all textiles can be washed. Your t-shirts will be treated as well as your cashmeres!
How many washes can I do with the 1L bottles?
If you follow the recommended doses, 40ml for a 4kg machine, you can do 25 washes per bottle. Our detergent is 3 times more concentrated than a detergent on the market.
Is your detergent natural?
The Pikoc formula contains more than 90% ingredients of natural origin. The rest guarantees the efficiency, stability and sensory pleasure of our laundry.
How much detergent should I put in the machine?
We recommend, for a 4 kg machine, a dose of 40 mL with moderately hard water. This quantity corresponds to 2 measuring cups.
For soft water, the recommended dose is 30 mL and for hard water, 60 mL.
Is it possible to wash my sheets at 90°C with Pikoc?
The detergent is effective both cold and at 90°C.
We recommend short cold cycles for energy saving.
How can we refill our detergents?
We have everything planned! You have the choice between:
- our 5L eco-refills to refill your bottle directly at home. (available exclusively on our site)
- fill your bottle directly at our partner shops offering refills
- make an appointment on the site to come and refill your detergents in our Parisian showroom (and say hi!)
Once my detergent is empty, what to do with my bottle?
You can recharge it! There are 5L eco-refills sold in stores or on the site. You can even come and fill them in our partner shops or in our showroom.
You no longer need it? Our bottle is 100% recyclable. You can put it in your recycling bin, most often it's the yellow one;).
How many machines can I make with my 5L refills?
With the 5L eco-refills you can do 125 washes, so we won't see you again for a long time. We will miss you !
But don't hesitate to come back to see us, we have lots of other pretty products for your home.
Do your detergents contain palm oil?
Our detergents have a derivative of palm oil (oleic acid), this molecule allows an ultra efficient washing. But don't panic, this ingredient is RSPO certified for sustainable and ecological palm oil production.
Do you test your detergents on animals?
No and it will always be no! We do not test on animals at Pikoc.
Pikoc scented mists bring freshness and softness to your laundry and your home.
Composed of an odor neutralizer of natural origin, they capture the smells of tobacco, frying or even perspiration.
Our water-based formula will respect your clothes and your interior.
What is the composition of these linen mists?
Composed of more than 98% natural ingredients, the Pikoc mist is formulated with water.
This formula does not contain alcohol, it will respect your textiles and your skin. Biodegradable, it has no impact on the environment.
There are only 4 ingredients:
- water
- natural odor neutralizer
- scent
- an active ingredient that dissolves the perfume
And that's all !
Do you test your mists on animals?
No and it will always be no! We do not test on animals at Pikoc.
Are they polluting my interior?
No, we have formulated our mists so that they do not pollute the surrounding air.
The volatile organic compound content is zero for a healthy and fragrant home.
To use without moderation !
Where and how to use laundry mists?
Almost where you want it! A few sprays on the textiles of your choice will refresh them. Clothes, sofas, beds, and even the cat's blanket, so there's no jealousy.
You just have to be careful with textiles that react to water like silk, suede and leather. You have a doubt? Test on a small area.
How do mists eliminate bad smells?
This is thanks to the natural odor neutralizer that composes them.
They capture the smells of tobacco, frying or even perspiration.
Our neutralizer will not simply mask but will envelop the molecules responsible for bad odors and eliminate them.
Put the 4 balls directly in your dryer, once the cycle is finished, allow the balls to air dry before next use.

Using dryer balls will save your dryer's drying time by 50%!
How to scent the dryer balls?
Add a few drops of Pikoc perfume concentrate (from 2 to 4) using your pipette on each ball. Then put the 4 balls in your dryer before throwing it. Your laundry will then come out delicately scented.
How often are dryer balls used?
Our dryer balls last 3-5 years, representing 1000 uses.
How to use perfume concentrates?
Apply 2-4 drops to each dryer ball before putting them in your dryer. Another little more Pikoc.
Why use perfume concentrates?
At the end of drying, the perfume of the concentrate will be found on your laundry, one more way to sublimate your machines.
How many uses are possible with the perfume concentrate?
With our perfume concentrate bottle, you can go up to 100 uses.
What is the difference between scented vinegars and classic white house vinegar?
Our household vinegars are composed of 99% ingredients of natural origin and a 100% natural fragrance.
Their biodegradable formulas were created to have the least impact on the environment and be gentle on your skin. All without non-essential ingredients.

We are proud to offer you ECOCERT certified products!

No more unpleasant smells of white vinegar, Pikoc innovates and offers you scented vinegars for a pleasant household!
Are scented vinegars natural?
YES !!! They are composed of 99% ingredients of natural origin and a 100% natural fragrance.
Is Pikoc scented vinegar really eco-responsible?
Yes and it is important for us.
Our scented vinegars are ECOCERT certified, we are proud to have this label for our vinegars.
Why use Pikoc scented vinegars rather than other household products?
Our products combine ecology, efficiency, and fragrance.
They will replace all of your household products, no need to accumulate dozens of bottles under your sink. They do not attack your skin during use and it finally smells good! Do you need more reasons?
What fragrances do you offer for Pikoc scented vinegars?
We have created 3 original perfumes:
- Fresh sandalwood with notes of cedar, cardamom and bergamot.
- Lemon zest with hints of lime, basil and mint.
- Peach jasmine with notes of orange blossom, ylang and apricot.
We work with a quality of perfume never seen for household products, it's Pikoc's strength :)
What advantages do Pikoc scented vinegars have?
They make all the surfaces of your home shine and in addition it smells super good, what could be better?
It is the number one enemy of limestone so be careful not to use them on marble and polished stones.
What are your vinegars made of?
Our household vinegars are composed of 99% ingredients of natural origin and a 100% natural fragrance. What good things!
We only have 3 ingredients:
- vinegar
- scent
- an active ingredient that dissolves the perfume
Always without preservatives, colorings, antioxidants or non-essential ingredients.
How to use them and on what surfaces?
They can be used on all surfaces in your home, from the kitchen to the bathroom to the living room, nothing can resist it.
3 ways to use it:
- directly on your surface to be cleaned
- a few drops on your sponge
- diluted with water for your more fragile surfaces or to clean your floors and make them shine.
However, be careful not to apply it on marble and polished stones.
Are the vinegars refillable?
We designed the vinegars to be refillable. A little patience, the eco-refills will soon arrive at your home.
Can you describe the smells of your linen range in more detail?
We wanted to bring quality and originality to the household section with high-end and original fragrances.
We are pleased to offer you:
- Iris radiance: the softness of the powdery, musky and fruity notes of the iris flower.
- Orange Blossom: a note of neroli combined with notes of honey and citrus to offer you solar freshness.
- Mythical Wood, the freshness of pine associated with the strength of cedar, a reassuring and elegant smell.
Can you describe the smells of your household range in more detail?
We offer three original 100% natural fragrances:
- Fresh sandalwood with notes of cedar, cardamom and bergamot.
- Lemon zest with hints of lime, basil and mint.
- Peach jasmine with orange blossom, ylang and apricot notes.
We work with an unequal quality of perfume for household products, this is the Pikoc identity.
How are your perfumes composed?
We are careful about the ingredients we use.
We avoid all substances that could have an impact on your health and on the planet.
Are you planning to create a new fragrance for the linen range?
Be patient...it's coming soon! We already love it :).