The gift you need
Perfume the day-to-day lives of your loved ones with our exceptional offers on gift boxes.
ENJOY OUR OFFERS

The gift you need
Perfume the day-to-day lives of your loved ones with our exceptional offers on gift boxes.
ENJOY OUR OFFERS
Bring pleasure to your home with Pikoc thanks to a collection of eco-responsible household products made in France, with high-end fragrances.
You're the one who talks about it best
Facebook
"I love it! Second bottle, a small dose, just a cap with each wash and it smells so good!"
Instagram
"Very good detergent, I don't need to put on soupline. It leaves the laundry supple and smells fresh."
Instagram
"I love your laundry detergent and I can't decide which scent I prefer because they are all so beautiful"
Our values
Driven by passion, we are dedicated to creating beautiful and high-quality products. While fragrance is at the heart of our project, we also prioritize environmental consciousness and local craftsmanship. The quality of our products will transport you to an unexplored realm in household items: pleasure.
Quality
Whether it's for our fragrances or the formulas of our products, we meticulously select ingredients to offer you nothing but the best.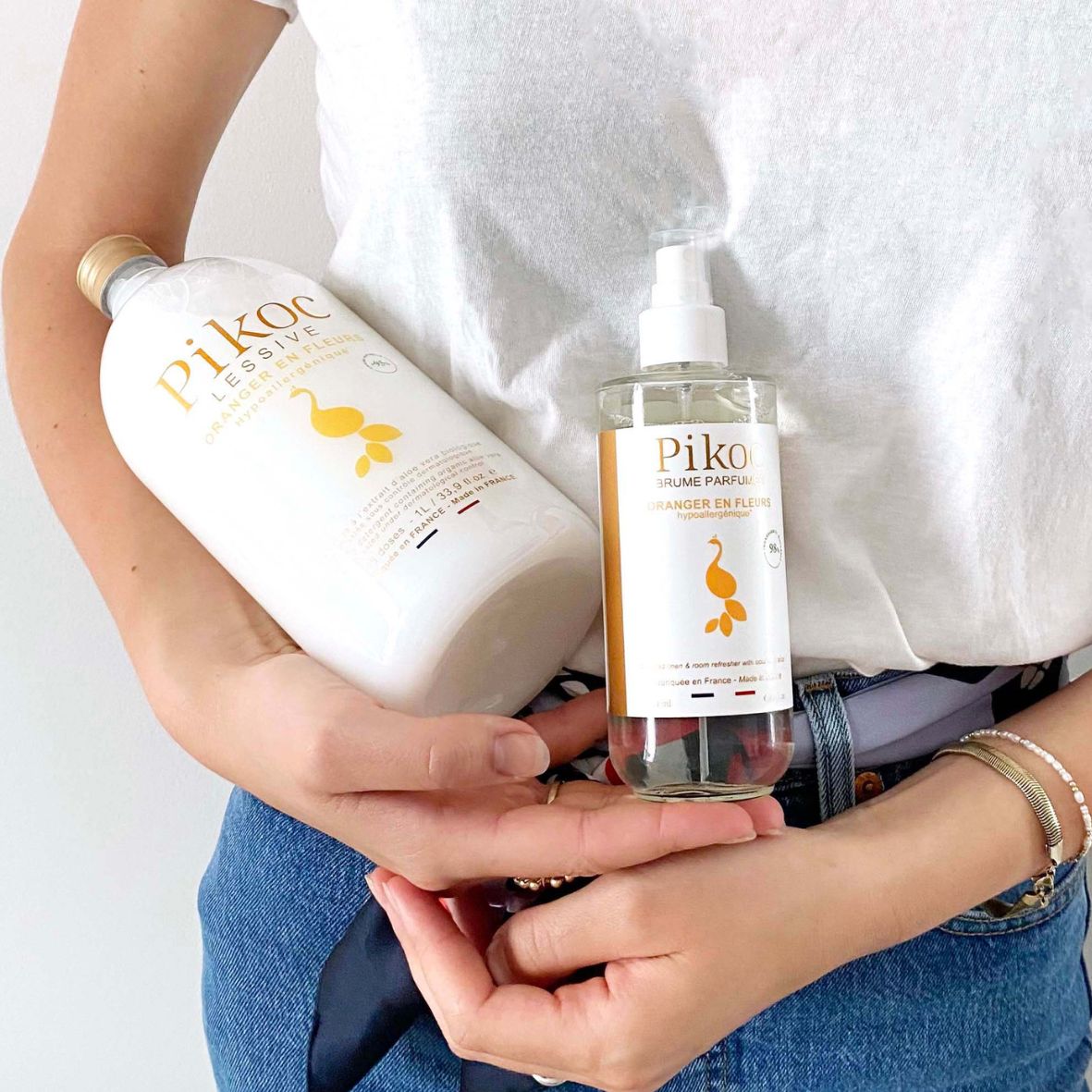 Respect
Our products respect our planet and your health, even that of the most sensitive individuals. No compromises.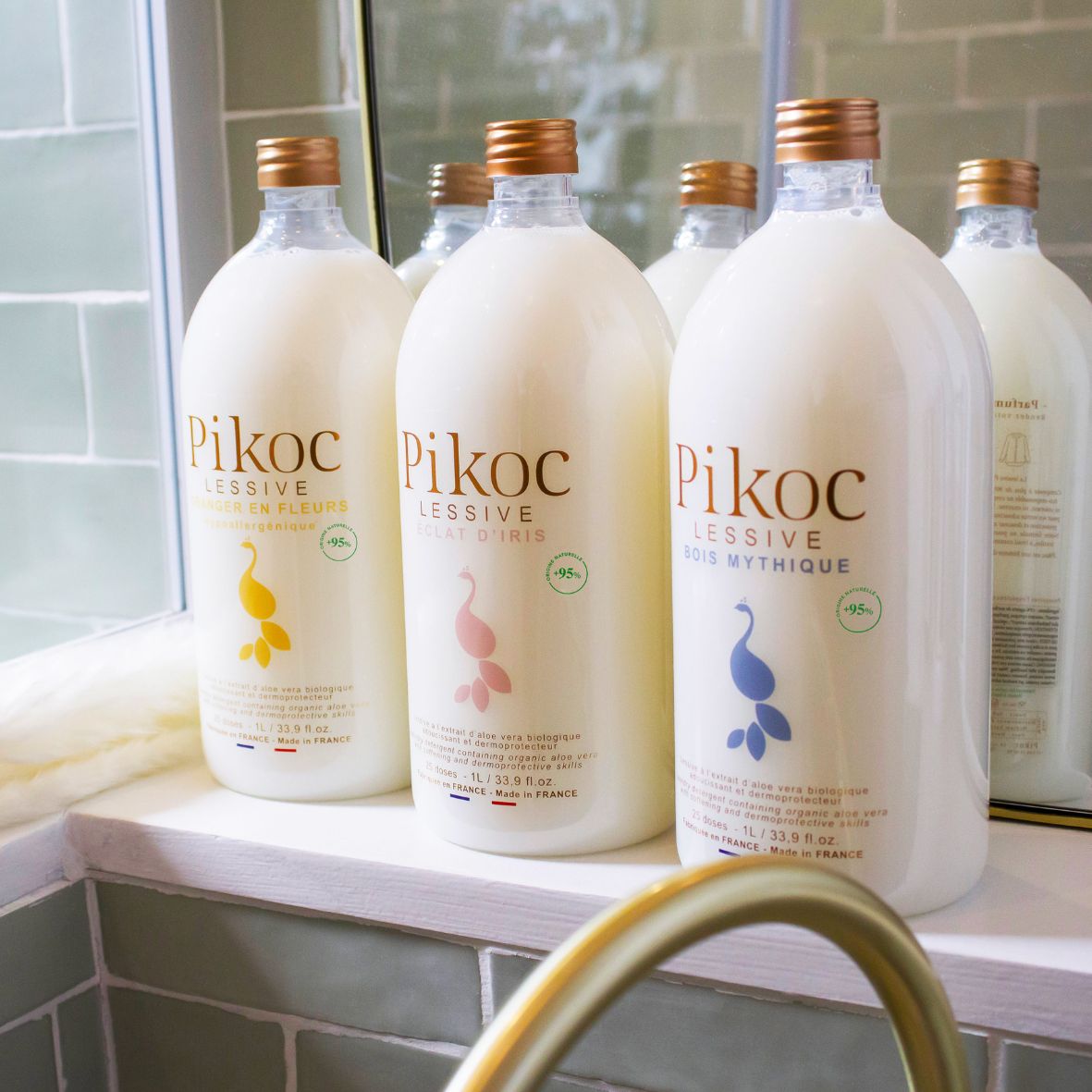 Local
We are proud to present products made in France, in collaboration with partners who share our human and social values.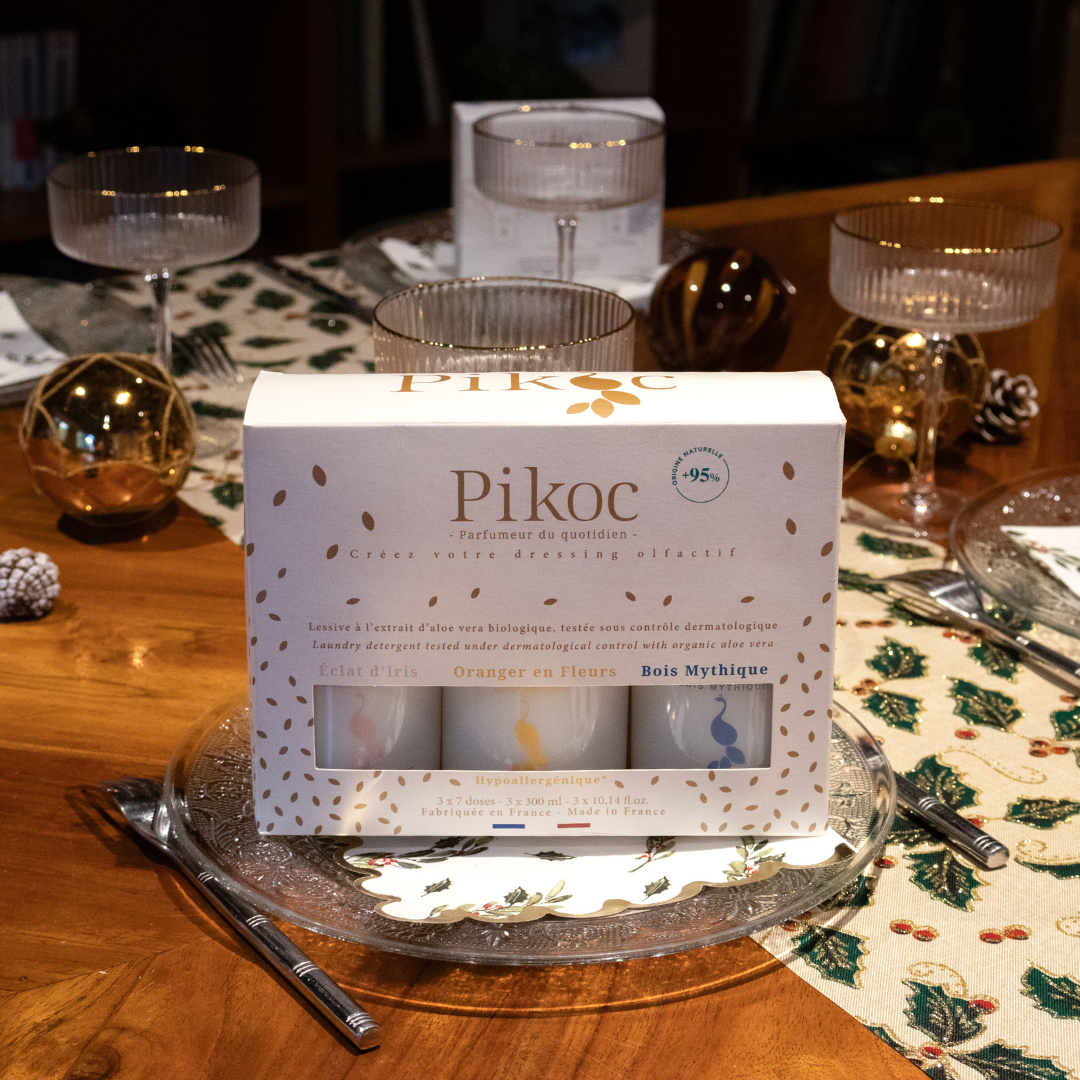 DISCOVERY BOXES
Perfect for gifting or treating yourself!
Offering household products becomes chic. Our various gift sets allow you to discover - or introduce others to - all the flagship Pikoc products and guarantee a delightful experience.
Offer a box
RESELLERS
Resellers throughout France
Pikoc has carefully selected hundreds of warm boutiques and concept stores that share our values, located throughout France. There is surely one near you.
"We had a shared dream that turned into an entrepreneurial adventure, to fragrance your everyday life."
Cécile & Marine Founders of Pikoc
Our story
Latest reviews
Facebook - October 2022
Tested and approved! A pleasant fragrance, sparkling dishes and soft hands ready for the next dish!
Facebook - June 2022
Really detergents are perfect the laundry remains soft, and the perfume sublime. I finally found my laundry. I will order every month
Instagram - September 2022
I use it for a year. One cap per 7kg machine. No more allergic skin reactions to chemical detergents, no more fabric softener, and a divine scent that lingers in my drawers and cupboards. Listening customer service.
These detergents respect our skin and the planet. Plus they smell super good.
We find the pleasure of making machines with these bottles of Pikoc detergent.
The green gesture to remember. It's the trendy and eco-friendly object of the moment, the Pikoc drying balls.