Filters
Save 5,00 €
Save 6,00 €
Save 5,00 €
Save 6,00 €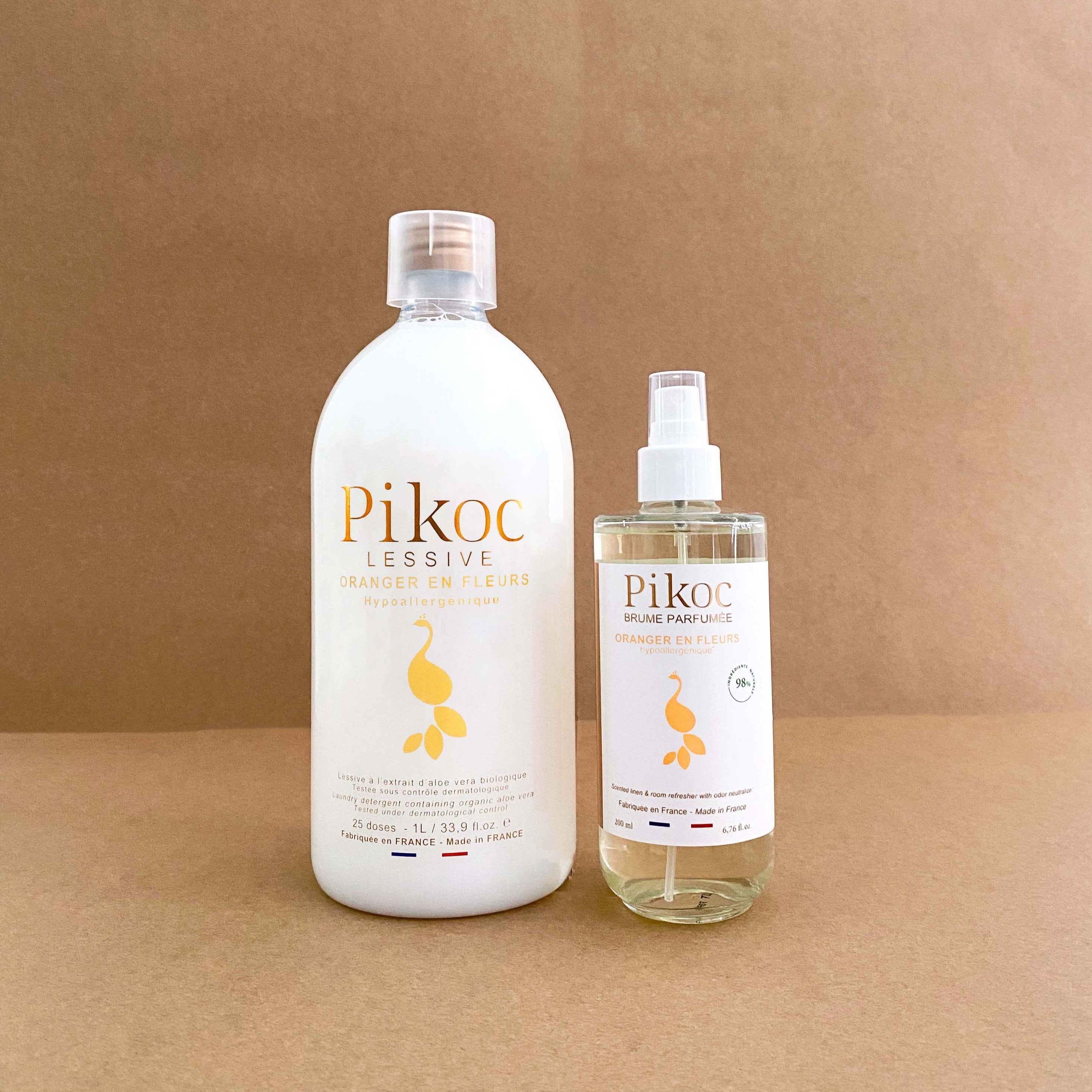 Save 6,00 €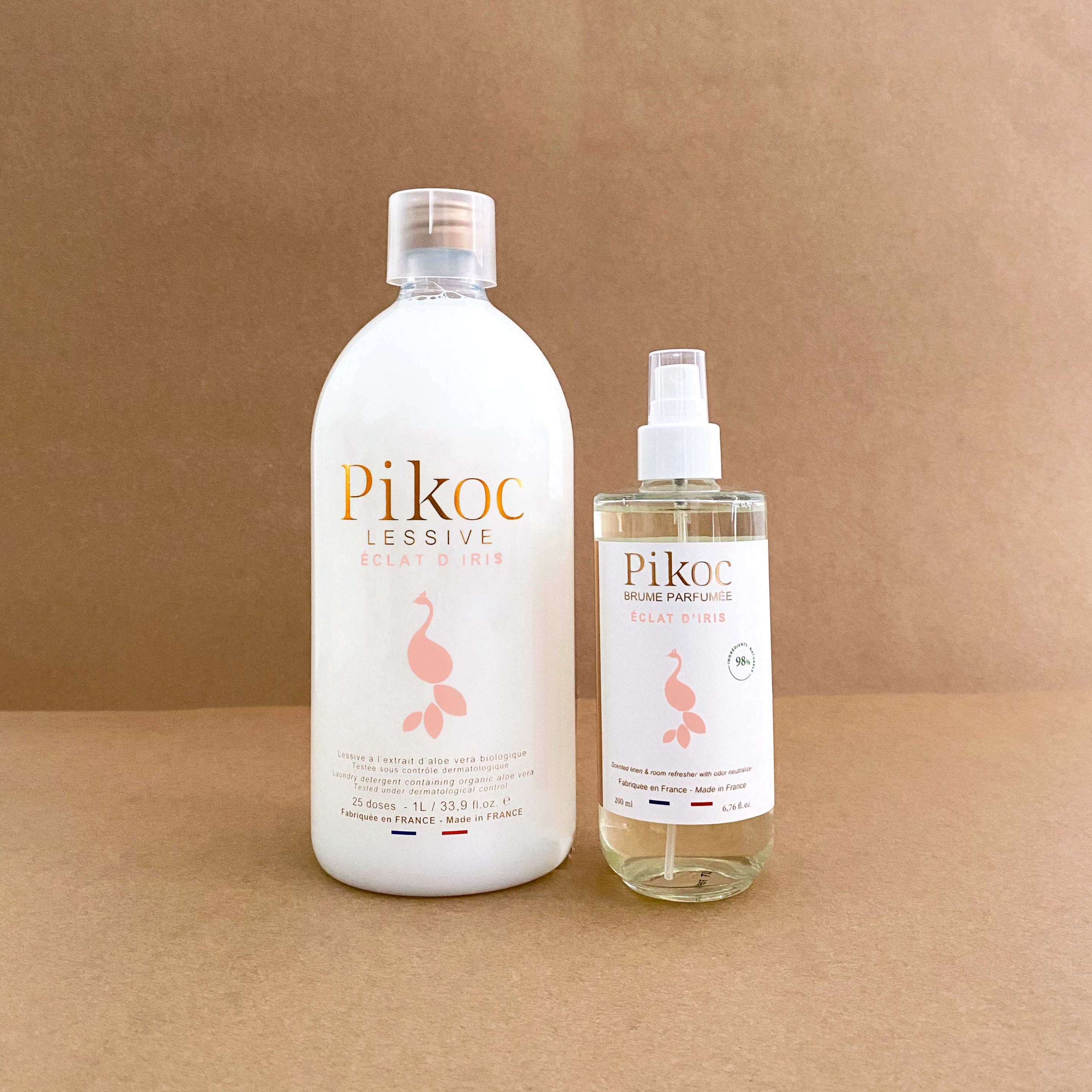 Save 6,00 €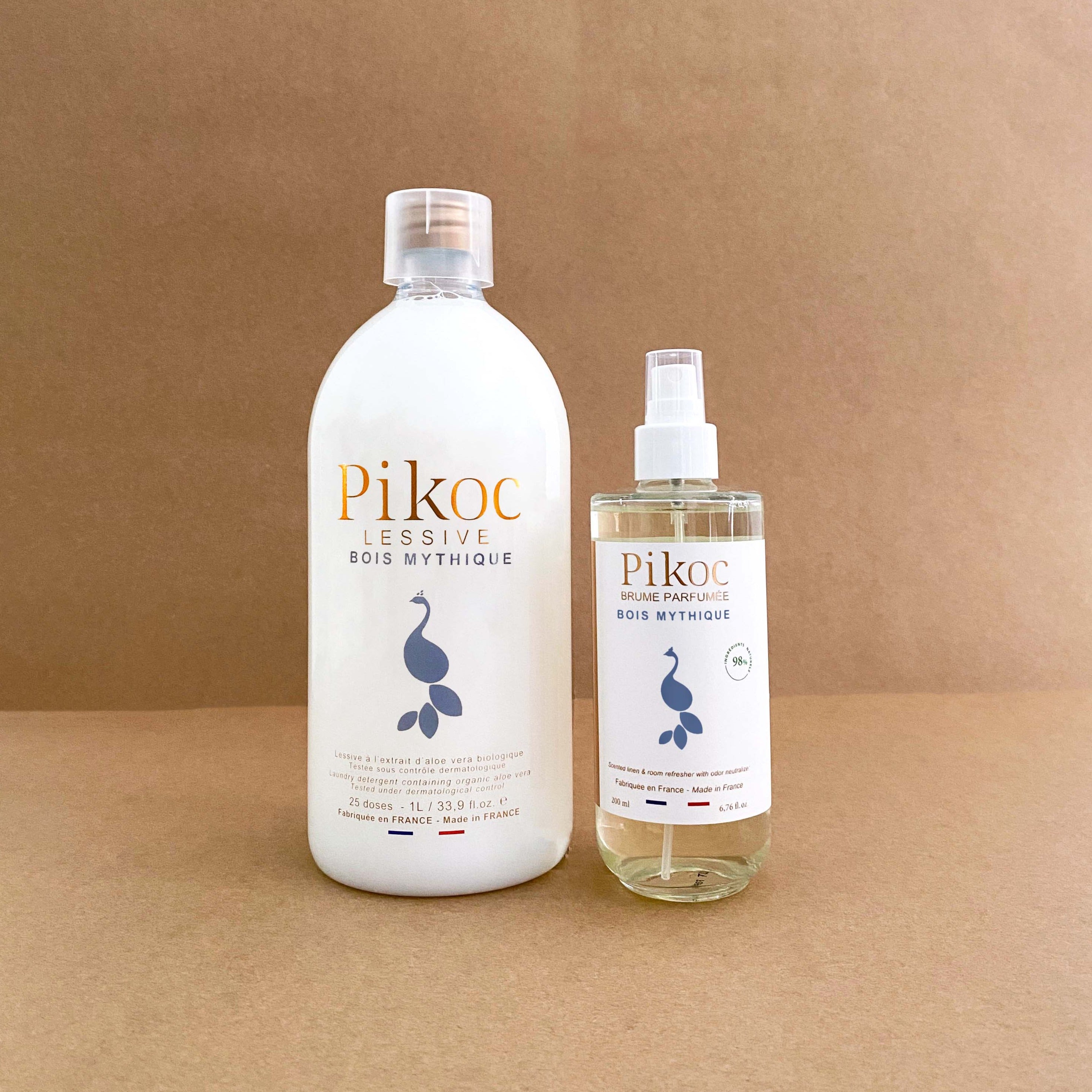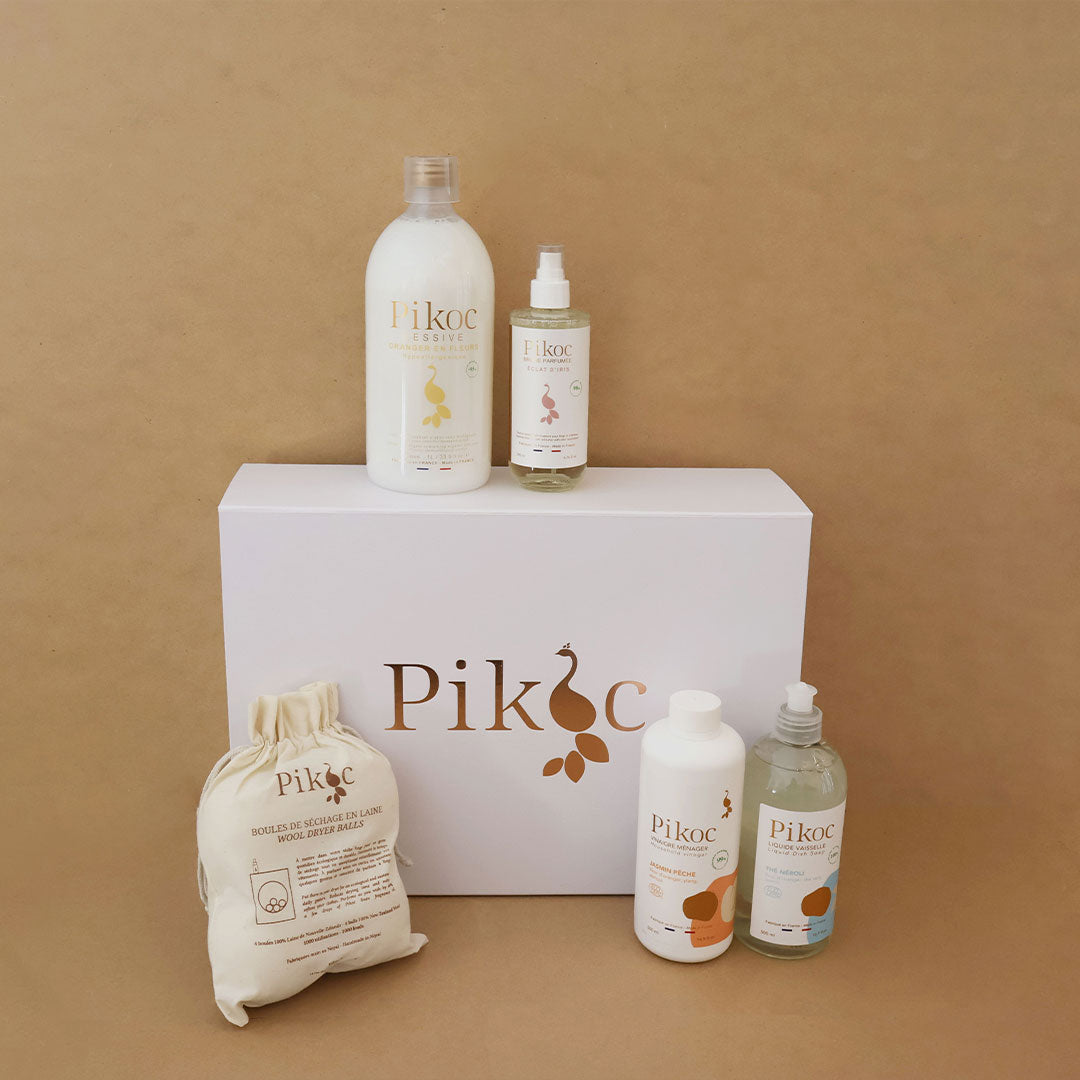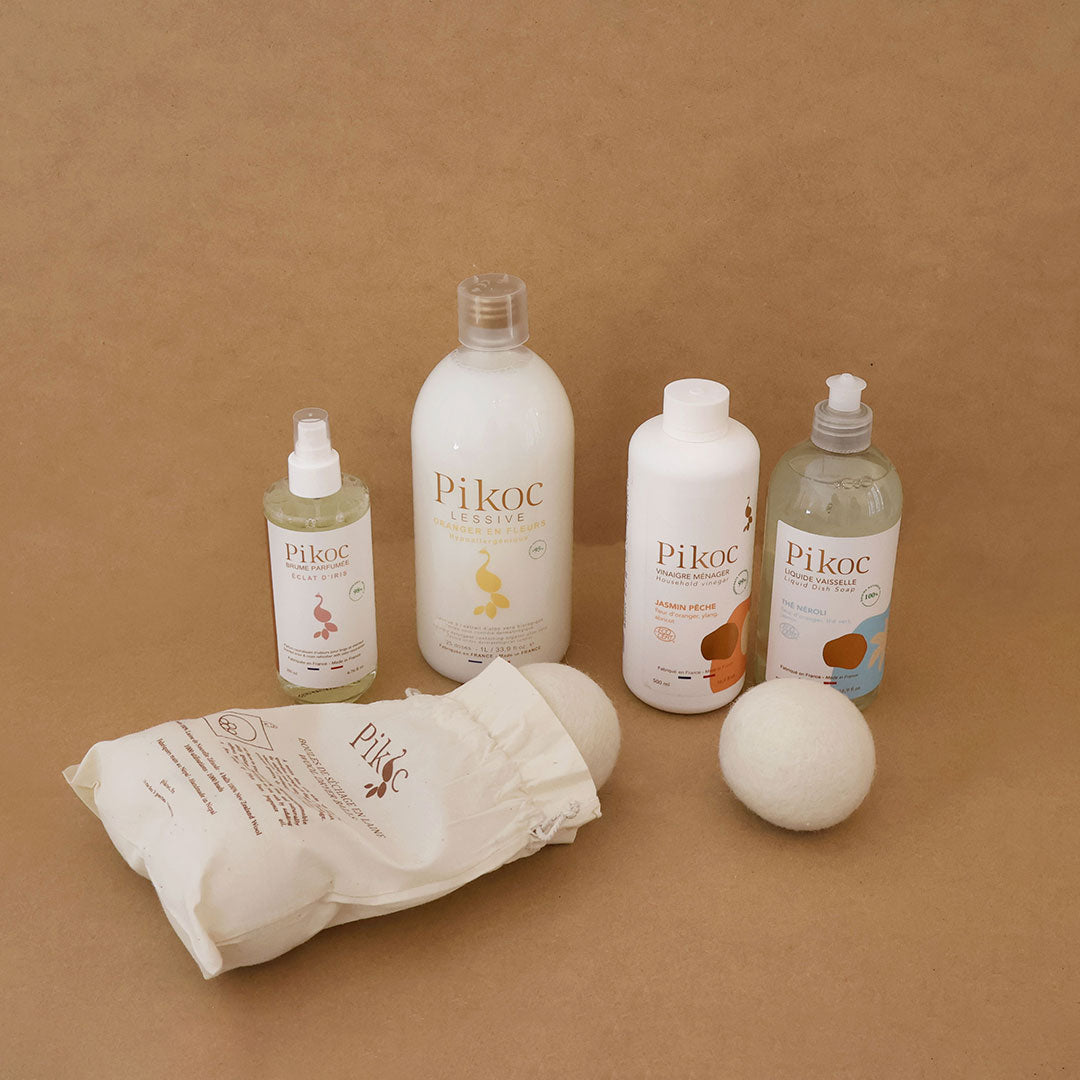 REAL VALUE €103.40
Treat your loved ones to the ultimate Pikoc experience for a clean, healthy and divinely scented home. In a magnificent magnetic box, find all of your favorite products:
Hypoallergenic Oranger en Fleurs Laundry Detergent - 1L
Éclat d'Iris Linen Mist - 200mL
Dryer Balls
Household vinegar Jasmin Pêche - 500mL
Thé Néroli dishwashing liquid - 500mL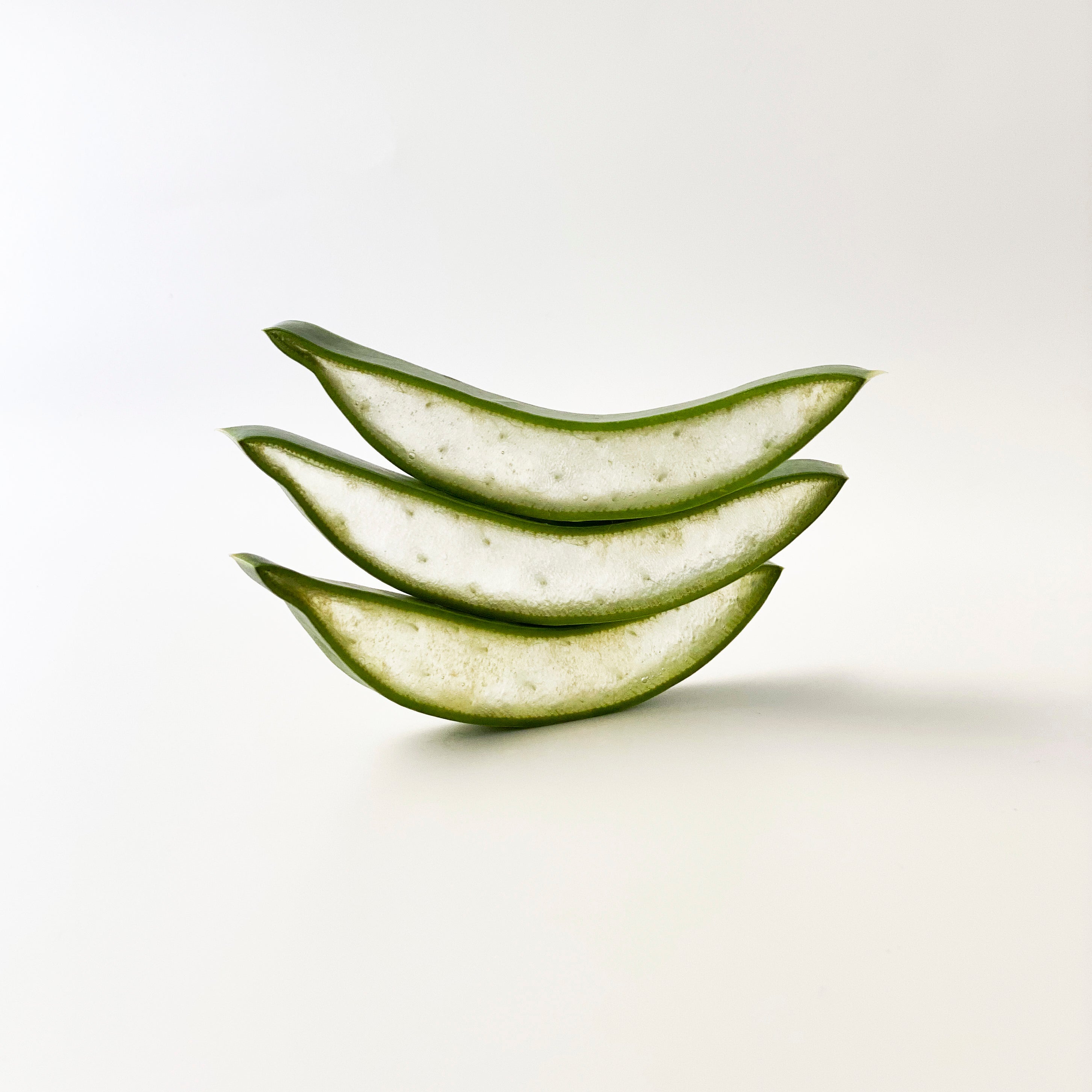 Minimal formulas, natural ingredients
Composed of more than 98% ingredients of natural origin, our products do not contain phthalates, preservatives, antioxidants, dyes or enzymes. Our entire range is non-toxic for the aquatic environment and designed to minimize its carbon impact.
Notice
Facebook
Tested and approved! A pleasant fragrance, sparkling dishes and soft hands ready for the next dish!
Choose
Fantastic product I did not expect such quality and efficiency on drying.
Google
I adore !! For years I have been looking for a detergent that smells really good and above all, whose smell stays on the laundry for a long time.